logged_in_greeting="Hello, write here to receive an immediate reply :)" logged_out_greeting="Hello, write here to receive an immediate reply :)">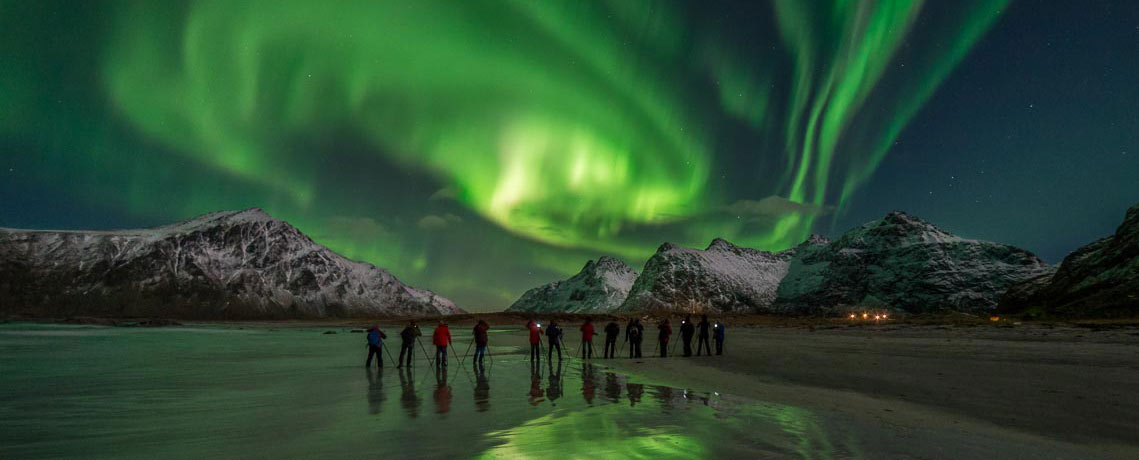 At Vista Photo Tours, we endeavour to provide an exceptional photographic experience.
Whether you are amateur or professional we are committed to getting you to the best locations at the right time and extending our knowledge to you.
Please take a minute to read the testimonials below from satisfied customers of previous tours.

Testimonial - Iceland Photo Tour

Wonderful journey, fabulous companions, wonderful places…I'm lavishing free compliments but it's the truth! It's a journey that any photographer (amateur, novice, professional, anyone in short) absolutely must do! Wonderful untouched places with climatic conditions that constantly change and put you to the test! The lanscape nirvana! The workshop leaders are carers, professionals in every sense, they put you at ease, help you if you're in trouble and explain everything from A to Z both in the preparation and planning and in the different shooting sessions. The guys know the locations perfectly, they are able to adapt the shooting sessions depending on the weather changes so you can always "take away a picture "! Thanks guys for this wonderful experience!
Testimonial - Tuscany Photo Tour

Thanks to Vista Photo Tours for this new workshop. I was able to refine my composition, shooting and post production techniques. This was my third course on landscape and night photography, while the topics have remained the same I have always found something new to learn. The instructors allowed me to use their equipment so I could test different lenses and filters. They were always present and available: they conveyed their technical and post production knowledge and also composition advice, they hope to turn photographs into beautiful poems written with the light, and they do. The journey of 800km I had to reach them was no sacrifice. I would attend any new workshops immediately. The travel I have done with Vista Photo Tours, big or small, has always been a pleasant photographic adventure and I have always come back enriched.
Testimonial - Lofoten Photo Tour

Incredible journey! One thing is certain: I will never forget these 7 days spent in Lofoten Islands with the Vista staff. The weather was kind to us; 5 nights out of 7 we were able to witness the incredible phenomenon of the Aurora Borealis (on 3 occasions the phenomenon was very intense), an incredible snowfall preceded our arrival making the landscape even more enchanted, exceptional light situations accompanied dawns and sunsets. Well what about Vista guides? It is the 4th time that I have hung out with them and they are confirmed by availability, seriousness, preparation and professionalism. They are ready for any unforeseen eventuality or circumstance which ensures the success of their trips / workshops. In short, all the right ingredients to have a fantastic experience! I can't help but thank them and think about the next photo tour with Vista.
Testimonial - Dolomites Photo Tour

This was my first workshop. It as all very nice; wonderful places, a great group of people with whom it was easy to get along and two great tutors. I think I will repeat the experience when work commitments will allow me. Thanks for everything.
Testimonial - Provence Photo Tour

A photo workshop with Vista means taking home an exceptional experience. The assiduous presence of Gabriele with all the participants is superb, he advises framing, shooting techniques and how to read an image. Now when I look at a bad photo I know why it is. The post production knowledge using Lightroom and Photoshop is of an equally high standard. Vista is not only high-level in photography, but also in the organization of the trip. beginning with the selected locations to the times of day for shooting and the hotels chosen.
In conclusion, I don't think I could find a better way to satisfy this passion and I recommend it to all experts and beginners. Thanks for teaching.
Testimonial - Brittany Photo Tour

Vista, as always, guarantees great trips and workshops. The teachers are at an excellent level and provide excellent technical and photographic support. The trip was well organized in every detail. The relationship between all the participants is always fantastic. I always take home a wealth of remarkable technical-photographic experience, constant growth, fun and a great desire to repeat the experience in a new fantastic location.

Testimonial - Iceland Photo Tour

It was a really exciting experience. Iceland is extremely charming and a journey of discovery of the four elements par excellence: water, air, earth, fire. At every corner there was something worth shooting and thanks to the organization of Vista Photo Tours there was no shortage of opportunities to capture the most beautiful landscapes. We travelled between the Aurora Borealis, glaciers, geysers and coastal cliffs. Although at times the altitude, cold and the early and late starts made it hard, the good company and the magnificent photos we took made it all worthwhile. The organization of Vista Photo Tours prepared us to face any weather. Approximately three months before the trip they held a briefing to give us some tips on clothing we would require to face the cold conditions. The same advice was extended to photographic equipment, we were advised to exclude all unnecessary items to avoid carrying unnecessary weight whilst moving around shoot locations. The accommodation was always carefully chosen and in absolutely strategic locations for the sunrise and sunsets shoots. Although adhering to a strict schedule is absolutely necessary for this tour there were still moments when we could stop and relax and enjoy the beauty and wonders of Iceland. Thanks go to Vista Photo Tours, we hope to go on another workshop soon.
Testimonial - Tuscany Photo Tour

It was my first photography workshop and straight away I would like to highlight the organisation of the course and the competence of the teachers, they were highly professional. I learned both the theory and practical aspects of photography that are necessary to take landscape shots as well as night photography, which I had wanted to learn at all costs. Organisation is a notable strength of this workshop, it combines well the practical with lectures and post production classes. This allows open communication between teachers and participants, highlighting strengths and weaknesses of our images and making suggestions how to improve. The instructors were very patient and helpful, I was very satisfied with the workshops and what I have learned. As I have already said the organisation was perfect and the company pleasant. I would definitely recommend this workshop to those who are interested in the themes of this workshop and want and take home well composed and great technical images. A heart felt and sincere thanks to all.
Testimonial - Lofoten Photo Tour

Wonderful Lofoten Islands. An exciting journey in the North, among fjords, mountains, snow, ice and unforgettable auroras. Careful, precise and absolutely perfect organization allowed us to photograph all the best locations. Vista guides, our teachers / tutors / companions / friends always available for information, advice, photographic support and general organization.
An unforgettable journey.
Testimonial - Dolomites Photo Tour

A wonderful experience in a fantastic location. The workshop was prepared and organized in a manner nothing short of impeccable. The teachers were very prepared and always extremely helpful ready to answer all requests, requirements or question from all participants. Definitely an experience to be repeated, and one that I would recommend to all fans of photography.
Testimonial - Provence Photo Tour

I participated in the trip to Provence at the end of June 2018. I accompanied my father who received the trip as a gift. The organization of the gift itself, thanks to the support of Gabriele, was easy and immediate and my father did not have to deal with anything.
The journey itself was the umpteenth excellent test by the Vista team. The moments to shoot are always exploited to the maximum and support in the field is always present and on time.
Finally, the support and review of the photos on the return from the trip is always useful.
Beautiful packed lunches near the lavender fields.
Recommended to everyone!
Testimonial - Brittany Photo Tour

I have only to say THANK YOU, for a journey that gave me so much, both on a personal level but above all on a photographic level: I clarified doubts and learned many things I didn't know, Gabriele was a great teacher!

Testimonial - Iceland Photo Tour

Iceland is a magical country … . The emotions it elicits are indescribable. These locations are more beautiful than any others. The instructors are always ready for any situation which may arise in Iceland as well as being prepared for any small inconveniences that may occur on the journey. I would like to go back and do the full tour of the island …we'll see, maybe it's OK to do the short tour just to return 😉
Testimonial - Tuscany Photo Tour

Very interesting workshops (composition, best light, how to set up your camera, testing shooting options, photoshop) and great communication with the teachers, they were always available on every request. Beautiful and instructive night shoots capturing startrails and The Milky Way! Spectacular locations, great food and all in the pleasant company of my fellow participants. All very nice and well worth repeating!
Testimonial - Lofoten Photo Tour

This was my second journey with Vista and what can i say, a trip beyond expectations. Vista guides's preparation and in-depth knowledge of the area allowed us to immortalise dawns and sunsets in the best locations. The professionalism of both allowed us to improve our photographic skills by refining our shooting techniques and post production.
The trip was structured to enable us to shoot at the best moments of the day, nothing was left to chance.
Testimonial - Dolomites Photo Tour

I had a great experience; both with the choice of location and the group who were really great. It was a lot of fun and the organizers were really very good and professional. Even though I had limited experience with digital cameras (only a year) I found it easy to follow the course because the organizers explained very well if I didn't understand. They provided smooth and comprehensive help and were happy to re-explain the most difficult concepts. A completely positive experience. Thank you!
Testimonial - Provence Photo Tour

I had participated as an escort on a trip to the Dolomites which made me want to try a trip first hand.
I was not disappointed. The professionalism and understanding of Gabriele meant that, despite little technical experience, I was able to participate in all the shoots without feeling out of place … my desire to photograph has increased …
Testimonial - Brittany Photo Tour

This trip to Brittany is my third with the Vista Team (first Iceland and then West Ireland). I knew by now that Vista is a guarantee for a perfect photographic vacation. Professionalism across the board, logistically well organised from the choice of photographic spots to the choice of accommodation facilities. All this requires targeted inspections by the team who evaluate in advance every aspect of what will then be offered during the trip. This trip to Brittany offered fantastic photographic spots and spectacular landscapes. Once we were in the field we were given a punctual briefing by the impeccable Vista guides, we were shown the location and given suggestions on the best views, the direction of the sun for sunrise and sunset given compositional and technical advice on the optimal settings for our cameras. All this combined with the wonderful company of other people on the tour who never missed moments fun. A beautiful photographic journey that I highly recommend! I hope to see you soon.
Testimonial - Iceland Photo Tour

For a long time I had been looking forward to my photographic journey to Iceland with Vista Photo Tours and my expectations were met. The accurate and timely flow of communication sent to participants before departure covered a wide variety of subjects from recommended clothing to the essential photographic equipment required. All the questions I asked were quickly answered. When we arrived in Iceland the daily organization (shifts in location, arrivals, stops, lunches and dinners) was notable for the efficiency and punctuality with which they were adhered to, all of which promoted our chances of achieving the best shot in the best location at the best light. The workshop leaders encouraged an informal atmosphere among the participants during our journey but they were always immediately available to offer advice on how best to gain the "perfect shot." We travelled around the whole of Iceland, 2500km, viewing the landscape from the car as we travelled was an extra pleasure. I was very satisfied and can advice anyone wishing to make this photographic journey to rely on Vista Photo Tours and their team. Thank you guys!
Testimonial - Tuscany Photo Tour

It was my first workshop and I am very satisfied with what I learnt from our two instructors. In just three days I learnt so much, I still have a lot to learn but it is a good starting point and definitely not the end I shall attend other Vista Photo Tours courses. Congratulations keep up the good work!
Testimonial - Lofoten Photo Tour

This was my first photographic journey with Vista. I can only say that it will not be the last because I found in Gabriele Lorenzini competence, preparation, availability and passion, in the organization effective in the choice of the structures and in the solutions of travel / transport, very nice companions of adventure, all in a natural setting nothing short of magical. In this regard, in fact, we add the fantastic locations chosen by Gabriele for the "daytime" sessions that more than compensated for that bit of bad luck that did not allow us to fully enjoy the spectacle of the northern lights. In summary, a perfect journey.
Testimonial - Dolomites Photo Tour

I attended your workshop. The course is a bit like chewing a Fruit Pastille … as soon as you have finished chewing you always want another. I have a list of your courses and workshops that I intend to take. I am always satisfied by your professionalism and the clarity of your explanations. Thanks a lot for (yet another) wonderful experience …
Testimonial - Provence Photo Tour

Beautiful workshop, well organized, which allowed us to photograph suggestive landscapes outside the usual tourist destinations and with the best lights. The teachers Gabriele manage to share their passion with sympathy and professionalism, providing useful and targeted advice based on the knowledge and equipment of each.
Testimonial - Brittany Photo Tour

Also this time the Vista experience was invaluable. Trip organized very well, the best photographic locations. This is now the umpteenth trip with Vista guides and every time I bring home new knowledge and improve my shots thanks to their teachings. the top company. Rated 10 and praise

Testimonial - Iceland Photo Tour

A trip to Iceland with Vista Photo Tours meant relying on their team of professionals. They planned eight intense and emotional days, allowing us to discover, explore and photograph enchanted places in the best light. The tour was enriched by the conviviality and light-hearted fun that was constant throughout the workshop. It was a fantastic adventure that I will always carry with me. Thank you so much.
Testimonial - Tuscany Photo Tour

I enjoyed every moment of this intense workshop! Important briefings before the shoot and critical commentary of the photos taken: many tips and hints to avoid mistakes and to improve all our photos! With this workshop I learned how fascinating landscape photography is. There are many elements to consider when seeking the perfect photo. The teachers were of an excellent standard and were by our side at all times, adapting to all our individual needs. The landscape of the Val D' Orcia speaks for itself: simply magical! Would I recommend this course? Absolutely yes! This course is for you: If you already have a good foundation in photography, want to improve your technique or you just want to approach the fantastic world of landscape photography! Thanks to the instructors and to the whole group who went through this wonderful experience with me.

Testimonial - Lofoten Photo Tour

Fantastic experience from every point of view! First photographic journey with Vista definitely worth repeating! Organization with attention to detail and great competence and professionalism of Vista guides, always ready and willing to handle any aspect! Both the locations and all the movements have been chosen with great care and attention, making them always perfect places for the needs of the moment! A great experience that remains impressed both by the strong passion for photography transmitted by teachers and by the perfection of the whole organization itself!
Testimonial - Dolomites Photo Tour

Wonderful experience, both technically and personally. Not to mention the gastronomic aspect! I spent four days devoted entirely to my greatest passion, in the places I love the most and in the company of people who think exactly like me … that's the magic of this workshop that's its winning formula. I think I learned a lot, had fun, but there is still room for improvement so I hope to repeat soon.
Testimonial - Provence Photo Tour

I've always postponed participation in this workshop, but now that I've participated, I bitterly regretted not having done it before.
In addition to the professionalism of the teachers and the perfection in the organization, also the landscapes and the locations have been really fantastic, they know in the colors that in the perfumes inside the fields of inn we frequented.
if I have to be honest, I conclude, to repeat.
Testimonial - Brittany Photo Tour

Traveling with Vista is revealed from time to time a great experience from the photographic and human point of view, being now several years that between trips abroad and workshops in Italy I know Vista guides.
Two great professionals who make all their knowledge of landscape photography available to participants, thanks to which my way of photographing has improved a lot and from time to time I enrich my personal knowledge.
To this we add their sympathy and very pleasant company that make each trip an unforgettable experience from all points of view.
the next guys !!
Testimonial - Iceland Photo Tour

I already knew the tutors as I had attended a workshop with them in Tuscany, therefore I began this trip to Iceland in the certainty that I could count on their organization and availability. Even before departure their guidance and advice was always present, a Facebook group allows you to get to know and interact with other students. Once we arrived at the destination, the days were managed in the best way, every aspect was optimized according to the shots and the cohesion of the group, ensuring we shared great moments together. A truly memorable trip and many unique places visited, from Vik to the glacial lagoon, passing through some of the most iconic Icelandic waterfalls , and two stunning aurora borealis, we didn't miss anything!
Testimonial - Tuscany Photo Tour

I attended this course to try to learn something new about composition and to improve my shooting technique. The great thing about this workshop is the friendly group atmosphere. The instructors are always there and always available. It was not my first workshop with them and will not be the last … despite the 800 km to reach them.

Testimonial - Lofoten Photo Tour

After Iceland seeing the Lofoten Islands was a must … and as always the organization of Vista has not disappointed: impeccable.
The locations proposed for photographing sunrises, sunsets and dawns have been nothing short of spectacular.
The ever-present support of the two professors Vista guides makes you feel comfortable that you will be able to bring home some great shots. The group turned out to be excellent, even if heterogeneous, all of them always ready to send a message and to dispense useful advice.
See you soon … maybe in Lapland? 😉
Testimonial - Dolomites Photo Tour

The workshop was organized very well: the choice of locations, the classroom sessions and feedback on our photos were great. The instructors are very talented and were always available to interact with participants, solve problems and give direction.
Testimonial - Provence Photo Tour

It is the second trip I make with Vista and this too has been extremely enjoyable.
I can only confirm the remarkable organizational skills of the owners, as well as their solid knowledge of photographic technique and teaching skills.
As for the journey, Provence has some surprises in terms of landscape. In short, it is not just lavender fields, although these are quite evocative, especially if you experience colorful sunsets as they happened to us in those days.
Also for me it was also an opportunity to photograph at night, a fascinating novelty if you have never tried it.
In my opinion, the choice to go there a little before the canonical first fortnight of July is excellent, when you probably would have "elbed" a lot more with other photographers.
Testimonial - Brittany Photo Tour

UNMISSABLE!!! This trip took us to the exploration of the most suggestive locations of the Breton coast! Excellent selection of lighthouses, all very well inserted within the natural context! Overall, a very well organized trip that really suits everyone! Excellent company and above all very good masters. Vista, always a guarantee 😉
Testimonial - Iceland Photo Tour

I would like to recommend … the tutors as well as my fellow travelers! The organization before the trip (clothing and several phone calls) was very detailed in all aspects and consequently everything went well throughout the trip. For me this was the realization of a dream to visit Iceland and I hope to rerturn in the future, it is a wonderful land where I feel very comfortable. I was impressed with the tutors knowledge of the locations and their ability to move (even without a browser !) around like locals. It is essential to visit Iceland with people who are prepared for the experience and know the location well (which offers hostile and unpredictable weather). As a lover of landscapes Iceland has created a thrill and I will be back for sure! The journey did not seem to last long because, like everything beautiful … it seemed like a dream! Good luck guys.
Testimonial - Tuscany Photo Tour

This was a very beautiful and important experience for a beginner like me, it has opened up a new world for me. Val D' Orcia is very beautiful and the teachers were technically well prepared, funny and very patient. Everything was perfect. Thanks for everything, I will definitely attend again.

Testimonial - Lofoten Photo Tour

I recommend to all photography lovers the team of Vista, Vista guides are great professionals and exquisite people, always available to give advice and improve the technique and sensitivity in the photo shoot. In the specific course, in the face of obvious meteorological adversities, however, 4 were made to offer us the possibility of taking photographs at any time available in the best scenarios that the islands can offer.
One thing is for sure, even if Bologna is 300km away from my house, any future course I will attend will be solely with Vista! thanks Vista guides !!!
Testimonial - Dolomites Photo Tour

It was a really great experience. I learned new techniques and refreshed some old ones. Excellent organization, in particular I found the time spent in the classroom reviewing participant's photos very useful. The instructors were well prepared and always at hand to help. I would like to take this opportunity to thank them and the other participants.
Testimonial - Provence Photo Tour

I had been wishing to see the lavender fields of Provence for years, and I jumped at the photo-course work-shop, confident that the trip would give me a great experience, given the previous ones. In fact, together with Gabriele we discovered, in addition to the colors of the lavender in bloom, the fantastic colors of ocher, and much more. And also from this ws I returned home enriched with technical knowledge and little tricks that Gabriele gave me once again with passion, experience and availability. Thanks photo-courses, see you next time

Anonimo

Now the team is tested, Vista guides excellent tutors and wonderful traveling companions always attentive to the needs of the participants. This tour in Brittany made me discover places that were new and beautiful to me in a relaxed atmosphere that is really a real vacation but still managed to keep the photographic part in the foreground. Excellent as always.
Testimonial - Tuscany Photo Tour

When I returned home I realized what a lot I had learned from this workshop. I did not know how important it was to use all the emotions you are feeling when looking at a landscape and how important the details are to convey the atmosphere to the viewer. You must chase the light and concentrate on finding your location and not get distracted by the amount of shooting possibilities. The Val d' Orcia is a beautiful place to start. I want to thank the instructors who passed on their experience, all the necessary tools and so much motivation. Until next time !