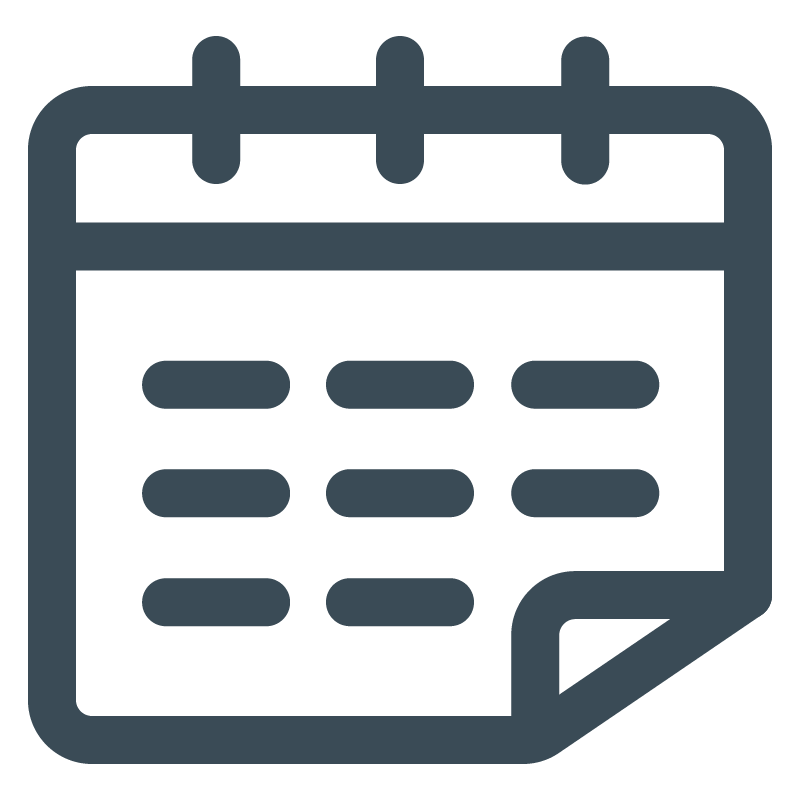 DAILY SCHEDULE
Day 1 – Welcome to Iceland!
On your first day in Iceland, you will arrive at Keflavik International Airport.
We will be waiting for you in the arrival hall and will take you to the hotel in central Reykjavik. We'll be available between 10am and 5pm. Outside of these hours you could take the Flybus, which leaves every 30 mins from the airport and will take you directly and quickly to the hotel.
At the hotel we will meet at 7 pm in the lobby and head out for a delicious meal at a nearby restaurant and the official start of the workshop. At the restaurant we will get to know each other and review the itinerary of the journey ahead of us.
Accommodation: Reykjavik

---
Day 2 – Seljalandsfoss, Skogafoss and Vik
We will leave the hotel in the early morning and travel east through the black sands of the south coast of Iceland. On your way you will shoot two of Iceland's most picturesque and popular waterfalls, Seljalandsfoss and Skogafoss.
Seljalandsfoss is a narrow and tall fall with a drop of 63 meters. It is possible to walk behind the water of Seljalandsfoss, a unique photographic angle. At a drop of 60 meters and with a width of 25 meters Skogafoss is one of Iceland's highest and most scenic falls. A pathway leads to the top of the fall and further upstream, where other spectacular falls can be found. During sunny days the spray Skogarfoss may produce a double rainbow.
We will then travel towards the most southerly part of the mainland to Reynisfjara beach, near the charming village of Vik. This beach, with its dramatic scenery, may be the most beautiful in Iceland and certainly one of the best places for landscape photography. It is covered with black pebbles and by the shore you'll see an impressive basalt column pyramid called Gardar. Off shore the rugged basalt sea stacks Reynisdrangar rise from the ocean. The waves here are some of the strongest you'll find in Iceland.
After a great day of shooting fantastic scenery, we'll accommodate you at a hotel and have dinner at a nearby restaurant.
During the evening hours we'll be vigilant and ready to shoot in case there should be a Northern Lights display.
Accommodation: Vik

---
Day 3 – Skaftafell and Vatnajokull National parks, Jokulsarlon Glacial Lagoon
At sunrise we'll shoot on the famous black beach of Vik, then we'll travel towards the Vatnajokull National Park. The park offers some of the most diverse and spectacular scenery you'll find in Iceland. At it's centre is Europe's largest glacier, Vatnajokull.
We will focus on the southern and eastern regions of the park where you will see beautiful waterfalls, mighty glaciers, glacier tongues, dark beaches, magnificent mountains, icy glacier lagoons such as Jokulsarlon and much more.
We'll visit the Svinafellsjokull glacier tongue and glacial lagoon in the Skaftafell National Park, then we'll head to the amazing Jokulsarlon Glacial Lagoon to enjoy the sunset on the famous Ice Diamonds beach of Breidamerkursandur or at the Jokulsarlon Glacial Lagoon, the choice is yours.
The evening's accommodation will be at a hotel near Jokulsarlon and dinner at a nearby restaurant.
During the evening hours we'll be vigilant and ready to shoot in case there should be a Northern Lights display.
Accommodation: Jokulsarlon

---
Day 4 – Jokulsarlon Glacial Lagoon and Stokksnes
On the fourth day of the Northern Lights in Iceland Photo Tour, we'll start the day with one of the best experiences of the whole tour: a private excursion to the "Ice Cave" under the Vatnajokull glacier is planned.
A local guide dedicated solely to our small group will take us in a special off-road vehicle to the entrance of the cave and we will have plenty of time to photograph it before the other tourists arrive.
We will then head further east of Vatnajokull and explore the majestic Vestrahorn mountain which rises proudly to 454 meters above the black lava beach of the Stokksnes peninsula. This steep mountain is interesting geologically, it consists of unstratified plutonic rock, mostly gabbro, but with some granophyre as well. The mountain has a very interesting shape, consisting of several steep peaks, and one particularly oddly shaped outcrop called Brunnhorn that stretches way out to the sea. All this coupled with the mighty waves of the North Atlantic Ocean crashing on the shore results in great photographic scenery.
As our journey progresses we will constantly be following and seeking the best possible light. Sunrise and sunset are particularly recommended for photographing Vestrahorn and its surroundings, the low light plays beautifully over this epic mountain.
We'll shoot the Vestrahorn from Stokksnes at sunset, and then we'll accommodate you at a hotel in Hofn and have dinner at a nearby restaurant.
During the evening hours we'll be vigilant and ready to shoot in case there should be a Northern Lights display.
Accommodation: Hofn

---
Day 5 – Stokksnes, Dyrholaey and Vik
At sunrise we'll shoot Vestrahorn from Stokksnes again. Different times of day and lighting conditions can produce great shots so it is definitely worth another shooting session.
Then we'll move back to Vik where we'll shoot the sunset at Dyrholaey.
After a great days of shooting we'll accommodate at the hotel in Vik and have dinner at a nearby restaurant.
During the evening hours we'll be vigilant and ready to shoot in case there should be a Northern Lights display.
Accommodation: Vik

---
Day 6 – Vik, Thingvellir and Gullfoss
After another magnificent sunrise shot on the black beach of Vik, we'll start visiting some of Iceland's most popular attractions. These consist of Thingvellir National Park, Gullfoss waterfall and the Geysir geothermal area in South Iceland. Together these are known as the Golden Triangle.
In terms of nature, history and cultural heritage, Thingvellir is one of Iceland's most important sites. It is designated as a World Heritage Site by UNESCO and was site of the national assembly founded in the 10th century, Althingi. Iceland's present parliament in Reykjavik still bears the same name. Thingvellir is a rift valley, where the North Atlantic and Eurasian tectonic plates meet. The impressive Almannagja gorge is evidence of this and we recommend shooting the beautiful waterfall Oxararfoss that falls into the gorge. Thimgvellir is one of the most photogenic sites in all of Iceland surrounded by a ring of mountains and containing Thingvallavatn, Iceland's largest lake and its islets, there are plenty of shooting possibilities.. Underwater photography has also been popular in the area, as the clear water fissure Silfra opens into the lake, where photographers are literally swimming between continents.
The thunderous waterfall Gullfoss is widely considered to be the most beautiful of its kind in all Iceland. Its name indeed translates to "The Golden Waterfall". It is part of the Hvita glacier river in South Iceland and has a drop of 32 meters into a narrow river gorge. This waterfall is a dream come true for any serious landscape photographer. You may even get close enough to feel its spray on your face.
Accommodation will be at a hotel near Geysir and we'll have dinner at a nearby restaurant.
During the evening hours we'll be vigilant and ready to shoot in case there should be a Northern Lights display.
Accommodation: Geysir

---
Day 7 – Geysir and Kirkjufell
We'll enjoy shooting Geysir at sunrise, when there will be far fewer tourists.
The geothermal area and the spouting hot spring Geysir gives its name to geysers, all over the world. While Geysir itself hardly erupts anymore, its powerful neighbour Strokkur certainly does, spouting water to a height of 15-20 meters every 5 minutes. Other notable geysers (with a small 'g') are Smidur and Litli-Strokkur. You'll also find fumaroles (hot springs that emanate steam and gas) and may note bright yellow stains of native sulphur that have crystalized in the steam as well as a range of mudpots (fumaroles that boil through the groundwater/surface water). During dry spells these may steam, but otherwise they boil. Close by is an old natural pool, which can be entered by visitors but with caution as it is delicate. There is also forestry in the area and a tree museum, which are well worth a visit. Finally, you might want to check out the charming old wooden church. This colourful area offers incredible diversity and a great opportunity for stunning photos.
In the afternoon we'll head to Snaefellsnes peninsula, where the famous Kirkjufell is located, made famous by the TV series Game of Thrones.
We will photograph at sunset at the foot of this mountain and its waterfalls, where we can also return during the night in the event of Northern Lights.
Accommodation: Grundarfjordur

---
Day 8 – Arnarstapi, Londrangar, Budir and Reykjanes peninsula
We will leave early to go and photograph the sunrise in Arnarstapi and along the south coast of the Snaefellsnes peninsula.
Here are some beautiful locations like Londrangar and Budir, a small black church.
In the afternoon we will move to Reykjanes peninsula, where we'll shoot sunset at beautiful Reykjanesviti point.
After shooting at sunset, we'll move to Keflavik where we'll accommodate you at a hotel and have dinner at a nearby restaurant and the workshop will end.
Accommodation: Keflavik

---
Day 9 – Goodbye Iceland!
Your very last day, you will take the FlyBus or other shuttles from the hotel to Keflavik International Airport for your return flight. Taking with you memories and photographs from an unforgettable adventure.